Cluj Napoca Pilot – Circular Economy and Energy Efficiency: Arguments, Solutions and Eco-Business Opportunities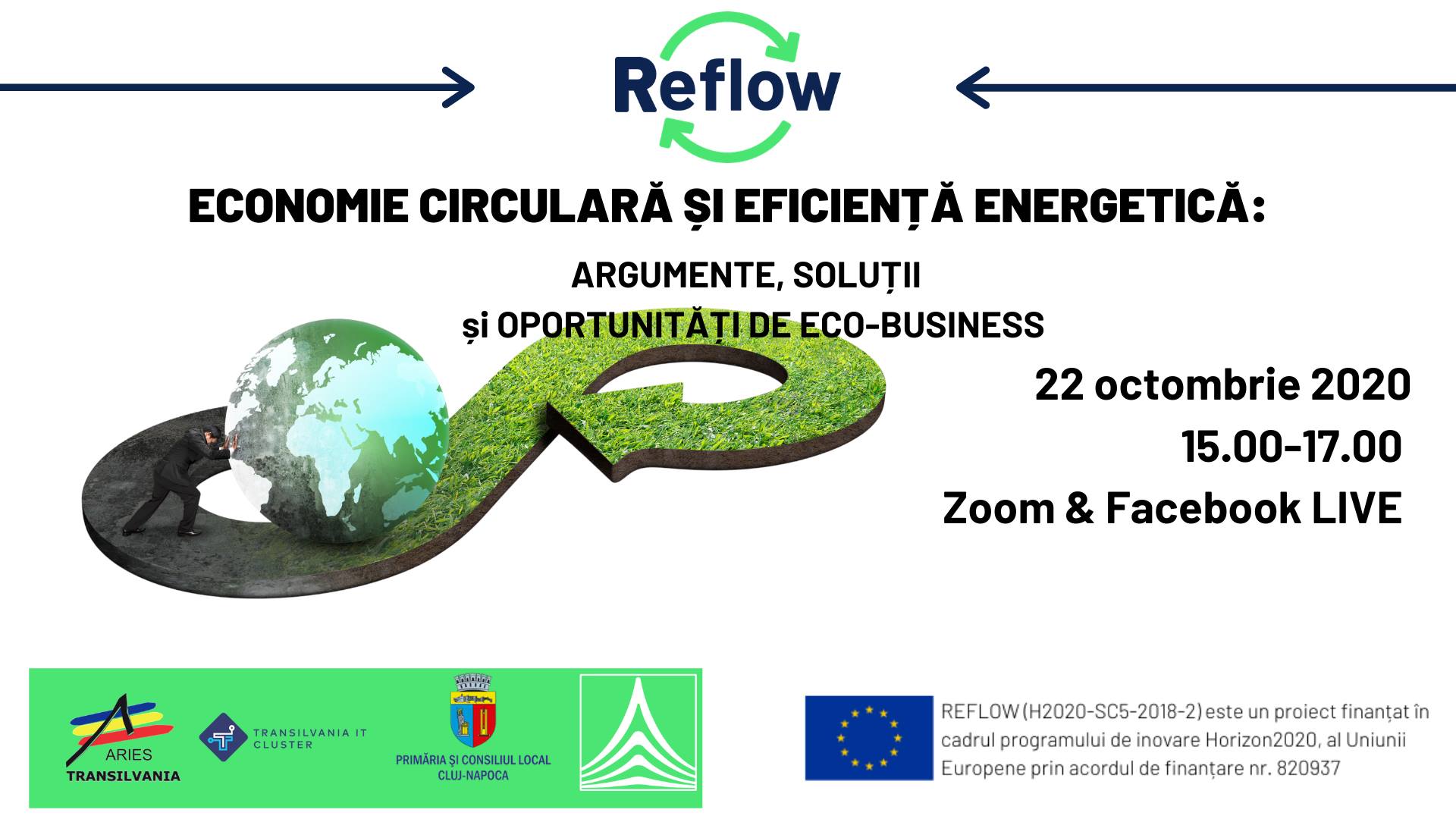 A snapshot of the circular economy
regarding the business environment in Cluj-Napoca city and Transylvania. It is an opportunity for networking and identification of partners and financing for projects.
Sustainability and energy efficiency are part of our reality both economically and socially or politically, so the event organized by the REFLOW project partners aims to present this topic at local and regional level. The event will be attended by both stakeholders from the region and international guests with expertise in the field of circular economy. Sessions will include:
Arguments for the adoption of EC and Energy Efficiency practices in the business sector
Business models based on the circular economy
Tech in focus: technological and ICT solutions that support circular economy practices
*Note – this event will be in Romanian.