Making It Circular (MIC) Challenge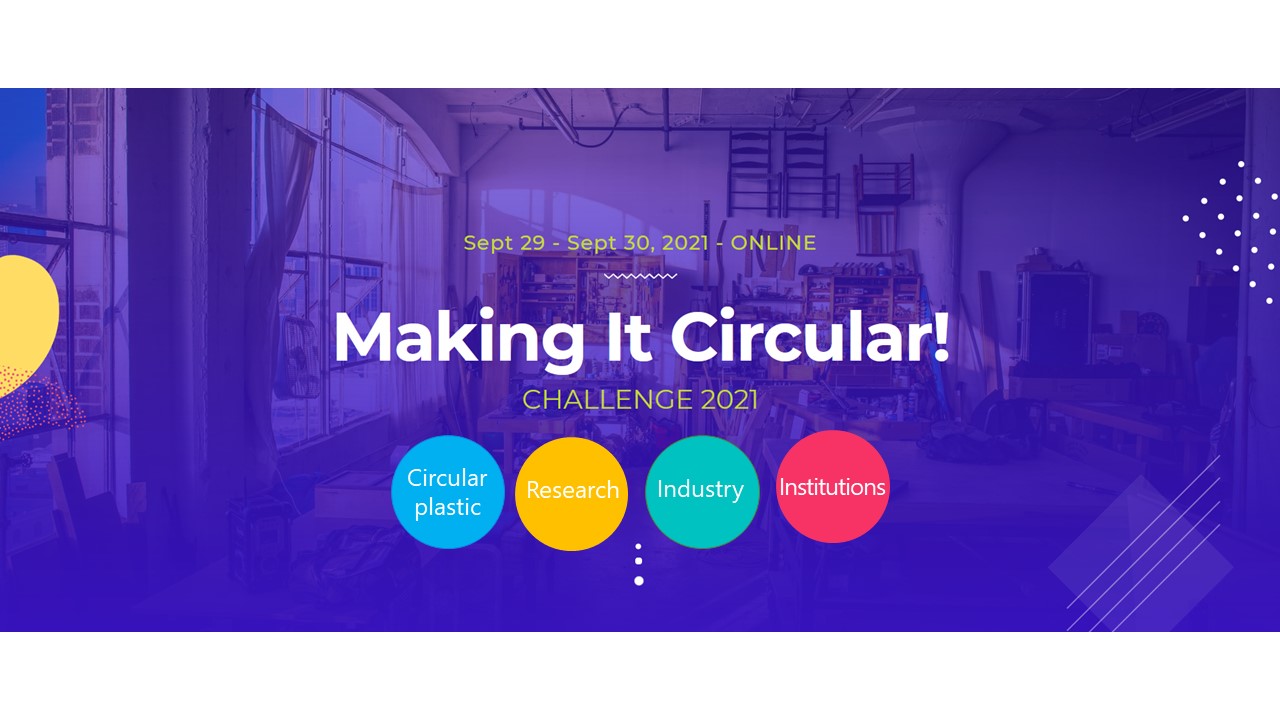 Shifting to a full circularity for plastic will need a global involvement and hopefully bring new business models. Entrepreneurs are key players in the transition to circular plastic models!
Join the upcoming event focusing on entrepreneurs in circular plastic across Europe: the Making It Circular! Challenge 2021. The free of charge event will take place online on September 29 & 30, 2021.
The event is a competition on circular economy for plastics, where entrepreneurs can compete and showcase their best strategies. The two-day  event is open to all start-ups/makers/SMEs working on circular plastic in Europe, aiming to bring together the international circular maker ecosystem.
The first day of the event will set the scene of the circular maker practices in Europe. Among the 15 speakers there will be spokespersons for UNESDA, Plastic Bank, Zero Waste Europe, the Declaration of Circular City, the Belgium circular and socially engaged leader company group Vites (Spit), the FabLab of Barcelona and the Institute for Advanced Architecture of Catalonia.  The day will organised around three themes:
Institutions & Circular plastic : Making the circular city
Research & Circular plastic: From research to circular making – the state of the art in Europe
Companies in the circular plastic: Innovative circular business models
The second day will hold the competition when contestants will present their success cases. The three streams to compete independently are:
Circular Plastic Products
Circular Plastic ICT tools
Circular Plastic Social enterprises
All information can be found on the challenge website: https://makingitcircular.com/
Start-ups and SMEs in Europe are invited to compete and attend the event. Policymakers, companies, NGOs are also very welcome to attend the challenge and to join the round tables. The event is free but registration is needed.
Want to join the competition? Register as competitor here: https://bit.ly/MIC-competition
Want to attend the challenge and have an immersive experience in the state of the art of circular plastic? Register to the event here: https://bit.ly/MIC-conf
The challenge is organised by the Pop-Machina project. Pop-Machina is a Horizon 2020 project that seeks to highlight and reinforce the links between the maker movement and circular economy in order to promote environmental sustainability and generate socio-economic benefits in European cities. Are you interested in knowing more about Pop-Machina research ? Check out more here.