Circular economy in cities: Tools to steer the transition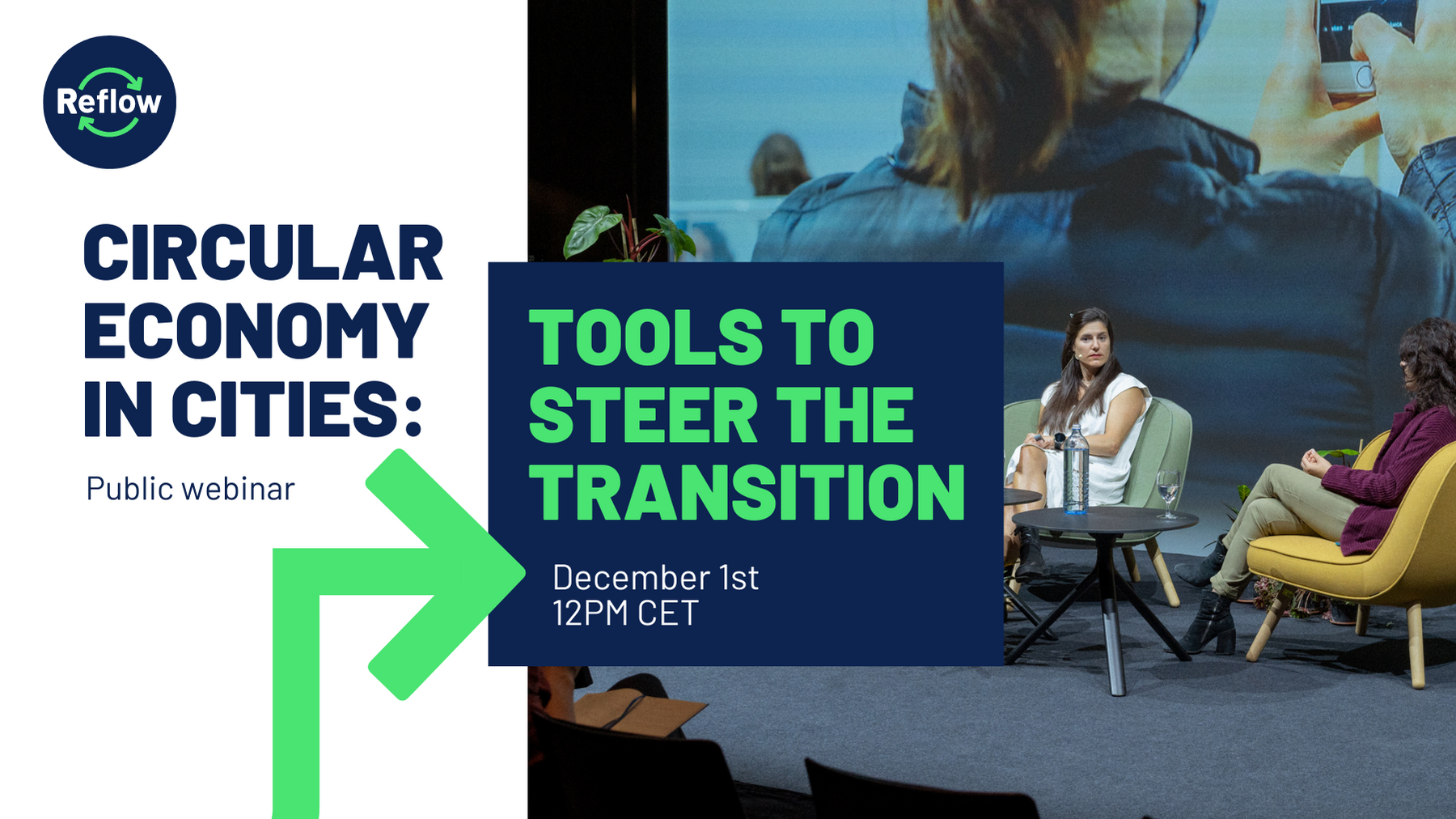 Public webinar:
Wednesday 1st of December at 12PM online
The transition to circular and regenerative cities is a long-term process that requires systemic change. And systemic change requires brand new collaborations, synergies and pooling of resources and assets across public and private sectors.  
Which frameworks and tools can support municipalities on their circular transition journey? 
In this webinar, experts and practitioners from the European REFLOW project – which aims at co-creating and testing regenerative solutions at business, governance, and citizen levels to create a resilient circular economy – will reflect on the governance tools that can steer the transition to circular and regenerative cities, highlight its benefits and discuss how to scale up the transition to other European cities.
Speakers and focus: 
Valentina Frosini,

 P2P lab: The REFLOW Collaborative Governance Toolkit

 

Claudia Alessio, external speaker: Research Analyst for the Circle Cities Programme of Circle Economy
Andrea Patrucco, Consultant for Municipality of Milan: Governing the transition to circular food markets: the case of Milan

 

Erwan Mouazan, Director of Ecovala and capacity building and knowledge transfer at REFLOW: Facilitator
Who should join?
City representatives and consultants interested in launching a journey with concrete tools.
Innovators and organisations from business, education and research across Europe who want to learn more about the different opportunities offered by the circular economy community.
Did you attend?
Give your feedback on the Reflow Collaborative Governance Toolkit
Your evaluation and input will be very valuable for the further improvement of the toolkit, and will therefore contribute to making a concrete and practical tool for cities working on the transition to circularity more accessible and intuitive.