Eat. Save. Make. Learn how food waste can become biomaterial
-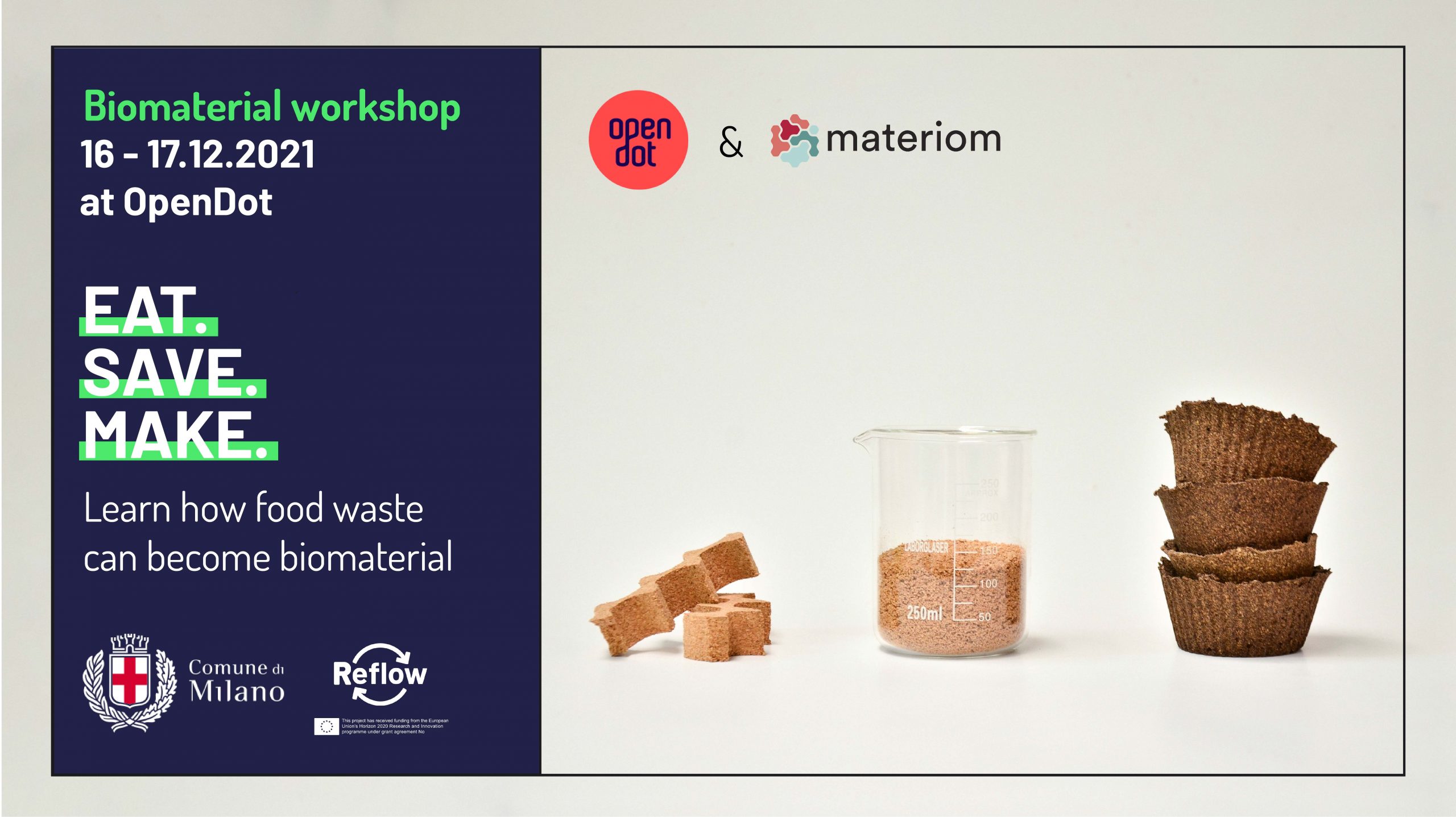 Workshop program:
Introduction on Reflow and Centrinno by Comune di Milano – Rossana Torri & Liat Rogel
Biomaterials: ingredients, processes, potential, implementation, application and impact
Examples of start-ups and SMEs working with biomaterials focused on design and fashion
Q&A
16th December: 10.00-17.00 theory + hands-on activity
Theoretical:

Introduction to biomaterials and Materiom vision.

Design of biomaterial via ingredients identified: Prepare biopolymers selected and discuss the role of each component in the biomaterial.( i.e. Structural Matrix + Reinforcing material + Plasticisers)

Making:

 

Recipe 1 – Gelatin-based bioplastic & variations

Recipe 2 – Cellulose-based bioplastic & variations

Recipe 3 – Starch-based bioplastic & variations

Recipe 4 – Combination with local waste

Recipe 5- Other Seaweed-based biopolymers
17th December: 10.00-13.00 troubleshooting and digital fabrication
Review Materials Day Before

Analysing resulting materials & troubleshooting guidelines.
Biomaterials and Digital Fabrication

(Biomaterials making tools & Standardized testing + Documenting)
The talk will be held in English. Access to the event is allowed only to persons holding the Covid19 Super Green Pass certification (in digital or paper format).
Subscriptions at this link.