REFLOW CASE STUDY #1: Vejle's Road to Becoming a Circular Plasti-city
03 March 2022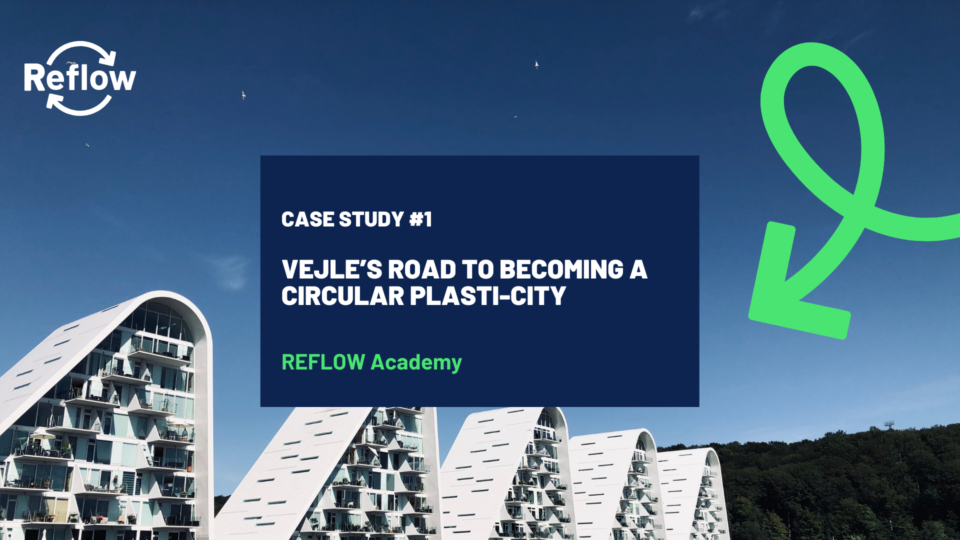 This case study is part of the open source REFLOW case studies collection which is built upon the learnings from activities and actions taking place in the pilot cities of the REFLOW project. The case studies link practice and theory and are designed to be used as teaching material in different academic settings, as circular economy transition in cities can be addressed from different academic lenses – urban studies, consumer studies, business studies, sustainability studies..
Synopsis of the Case
This case is based on a real organisation that has carried out activities as part of the European Union Horizon 2020 project, REFLOW. The protagonists in this case are the Vejle pilot team. The team needs to choose one particular focal area, namely a specific industry with a respective micro-test site where they will develop and implement a circular intervention to close the loop on their circular plastic streams in the city. The team has four key focal areas, each targeting a specific industry (construction, food retail, healthcare, and households) which is paired with a micro-test site where the team will carry out their circular intervention. Each key focal area/test site is unique and targets certain demographics, types of plastics, and has their own challenges.
The case goes over key insights that feed into the decision-making process of the Vejle team. The ultimate goal for the Vejle team is achieve a circular plastics in the city. In order to do this, they are implementing this small experiment, but want to ensure that while this is a micro-test that it is still impactful in the long-term, can reach short-term targets, and can also be scaled in the future to help to foster further circular transitions across the city, the region, and beyond.
This is a decision-based case. It asks the students to step into the shoes of the Vejle pilot team. The case study challenges students to formulate recommendations regarding which key focal area the pilot should choose and why.
Target Group
The case is suitable for undergraduate and graduate levels in project management, strategic management, circular economy, and sustainability courses.
Learning Objectives and Key Issues
The learning objectives of the case sets out for students to evaluate circular intervention options for plastic material flows that would lead to long-lasting impact, short-term project goals, and be scalable. After completion of the case, students should be able to understand the following:
The plastic problem in Denmark and Vejle, including understanding different plastic types, use, and characteristics
Environmental impacts of different plastics types – both in regard to production and waste management
Plastic use and waste management across sectors
Circular economy as a solution
Assessing a portfolio of projects and seeing how they fit the goals of the REFLOW Vejle pilot organisation
Teaching material
Download the full case study
Download the teaching guide