REFLOW PODCAST #7: Leonora Grcheva on doughnut economics for circular transition of cities
11 May 2022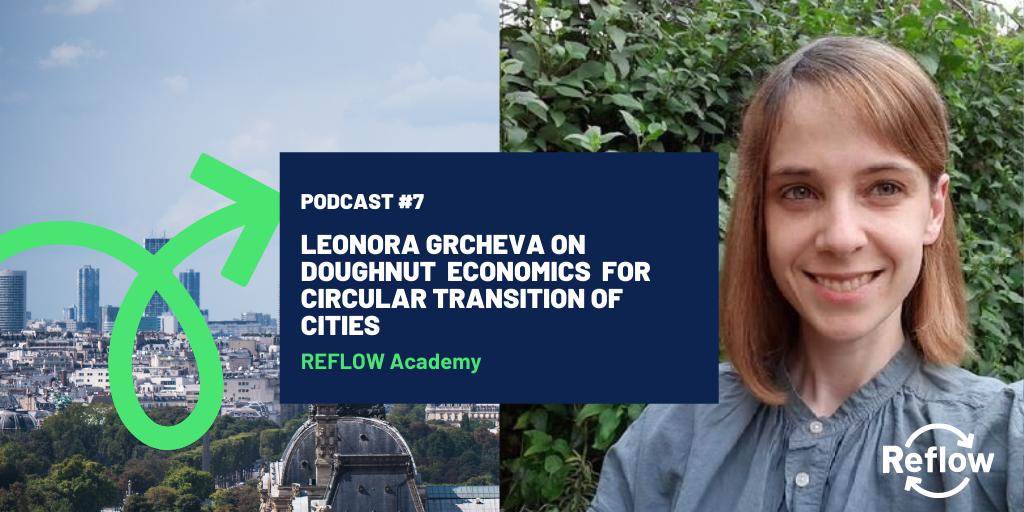 In this seventh episode, our REFLOW host Thomas  van de Sandt speaks with Leonora Grcheva, Cities and Regions lead at the Doughnut Economics Action Lab. They discuss how to concretely use the Doughnut Economics framework into concrete transformative action at city level.
Leonora introduces the Doughnut Unrolled, a concept that takes us from the Doughnut to four 'lenses' that invite city stakeholders to look at the interplay between local aspirations and global responsibilities– both socially and ecologically – and identify possible entry-points for transformative action.
Learn more about DEAL https://doughnuteconomics.org
Listen to the episode below or directly access and subscribe on Apple Podcast or Spotify.