REFLOW PODCAST #5: JUAN-CARLOS GOILO ON MONITORING DOUGHNUT CITIES
14 March 2022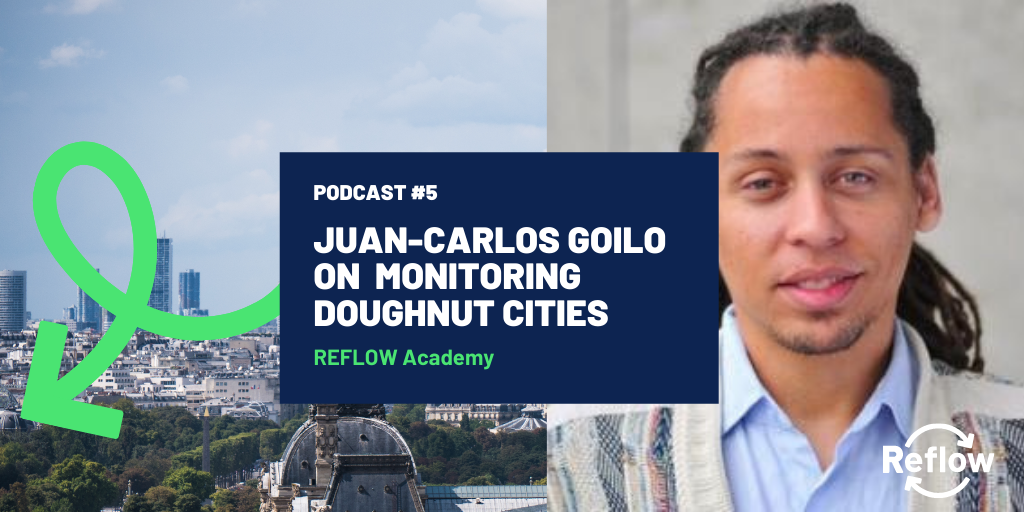 In this fifth episode, our REFLOW host Thomas van de Sandt, speaks with Juan-Carlos Goilo, Senior Information Specialist on Circular Economy at the city of Amsterdam. They discuss how the Doughnut Economics framework has helped the city reshaping its sustainability and circularity agenda. Juan-Carlos also introduces how material flows are being mapped and monitored in the city to display progress towards circularity.
Read more about Doughnut Economics and look at the outcomes from Circular Economy Monitor in Amsterdam.
Listen to the episode below or directly access and subscribe on Apple Podcast or Spotify.