REFLOW Masterclass #1: Biomaterials, a key ingredient for a circular and regenerative economy
13 April 2022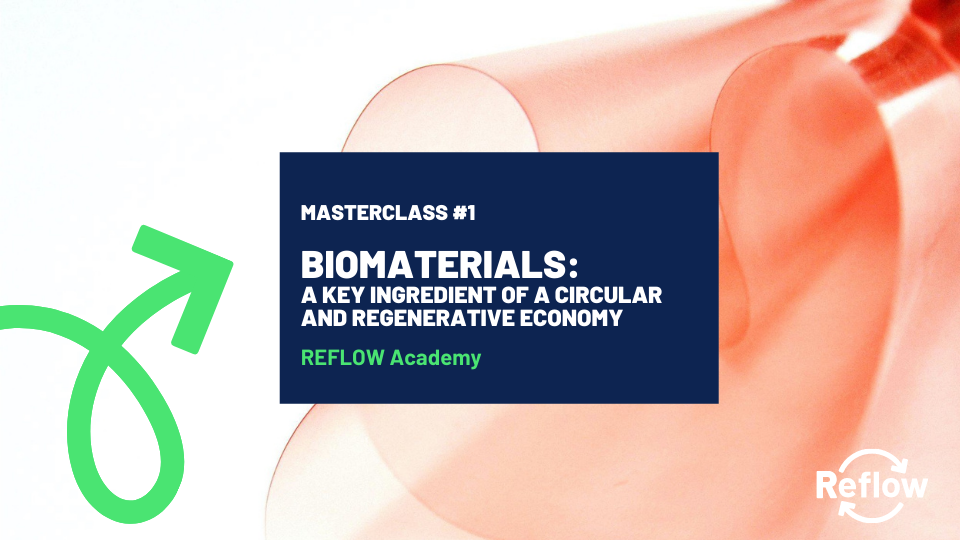 The Reflow Masterclasses offer a  deep dive into dedicated topics relevant to the transition to circular cities. In a condensed 30 min lecture, experts provide an overview of key knowledge and insights on circular economy related topics. 
This masterclass aims to introduce you to the world of biomaterials from a circular and regenerative perspective, emphasizing the needs, analysing and taking into account multiple layers of this emerging topic. 
The Masterclass was developed by Materiom. Materiom provides open-source recipes and data on materials made from abundant sources of natural ingredients, like agricultural waste. By making this knowledge open, the organisation accelerates materials development and lower barriers to entry in materials markets around the world. Materiom works with companies, cities and communities to support the development of local biomaterial supply chains that nourish local ecologies and economies. 
Watch the class below: