REFLOW E-learning course #1: Introduction to Circular Economy
29 April 2022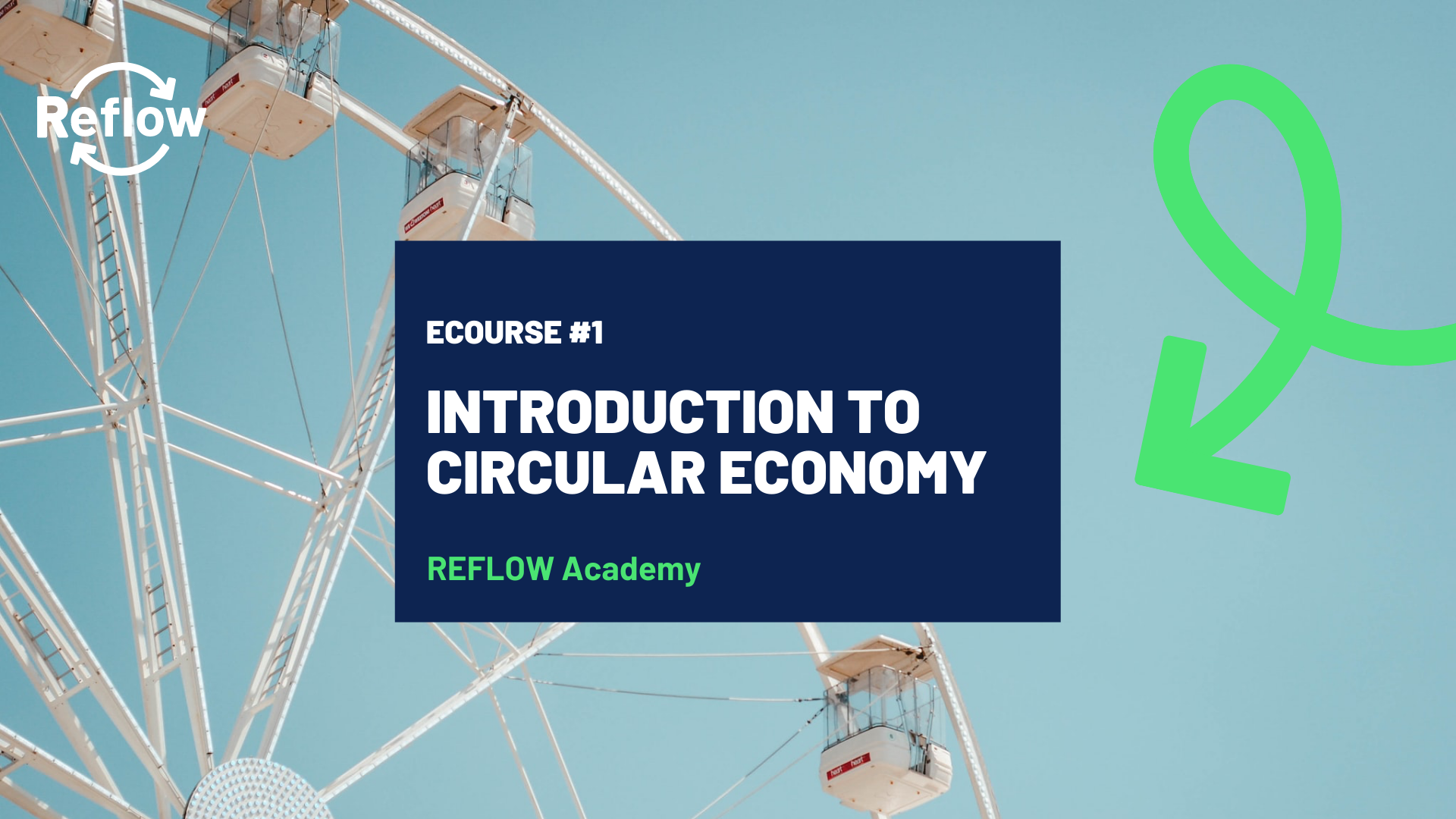 This E-learning course is part of the open source REFLOW Ecourse collection which is built upon the learnings from activities and actions taking place in the pilot cities of the REFLOW project.
Course Objectives
The objective of the course is to provide a general overview of the concept of circular economy, from its origins to how to implement Circular Economy principles as a citizen, a business or a public authority.  
Lesson 1

challenges you to re-think sustainable development and introduce you to alternative approaches to our current economic system. 

 

Lesson 2

outlines the essential Circular Economy terms and their definitions.

 

Lesson 3

explores the rich history behind the Circular Economy and the discourses surrounding the future of the Circular Economy. 

 

Lesson 4

focuses on the benefits of a Circular Economy approach while also sharing the challenges faced in implementation and practical, proven responses to those challenges.

 
Lesson 5

illustrates the mindset and skills needed for moving forward with Circular Economy transitions and how the Circular Economy interacts with megatrends. 

 

Lesson 6

explains how the European Commission has been implementing circular activities into their policies and planning. 

 

Lesson 7

showcases innovative examples of Circular Economy transitions in Europe across five different sectors. 

 

Lesson 8

wraps up our course and offers you a holistic overview of everything addressed in the course to help you prepare for the quiz. 

 
Target group
Citizens, city representatives, business owners, NGOs. 
Level
Beginner level
Access
Register for free and access the course on the REFLOW Academy