REFLOW PODCAST #3: Oriana Romano on Circular Cities
01 April 2021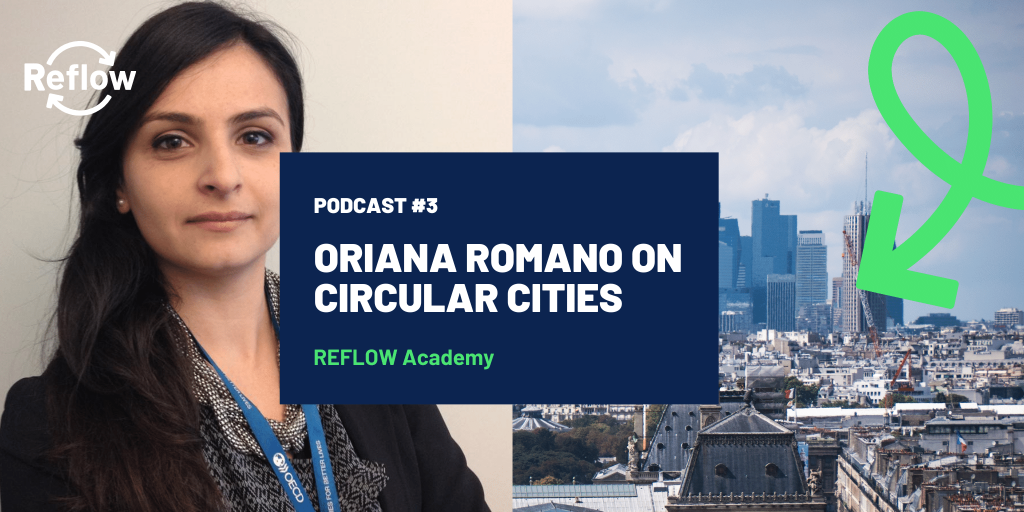 In this third episode, our REFLOW host Annick van Rinsum speaks with Oriana Romano, Head of Unit, Water Governance and Circular Economy at OECD. They discuss OECD's recent report "The Circular Economy in Cities and Regions", which describes the potential of the circular economy to support sustainable cities, regions and countries. Oriana highlights the importance of taking a holistic and systemic approach to transition, and discusses how governance levers covering people, policies and places can support a fair and circular transition.
Read more about the OECD report on circular economy in cities and regions here.
Listen below or directly access and subscribe on Apple Podcast or Spotify.