REFLOW PODCAST #2: James Veenhoff and the Denim Deal
02 February 2021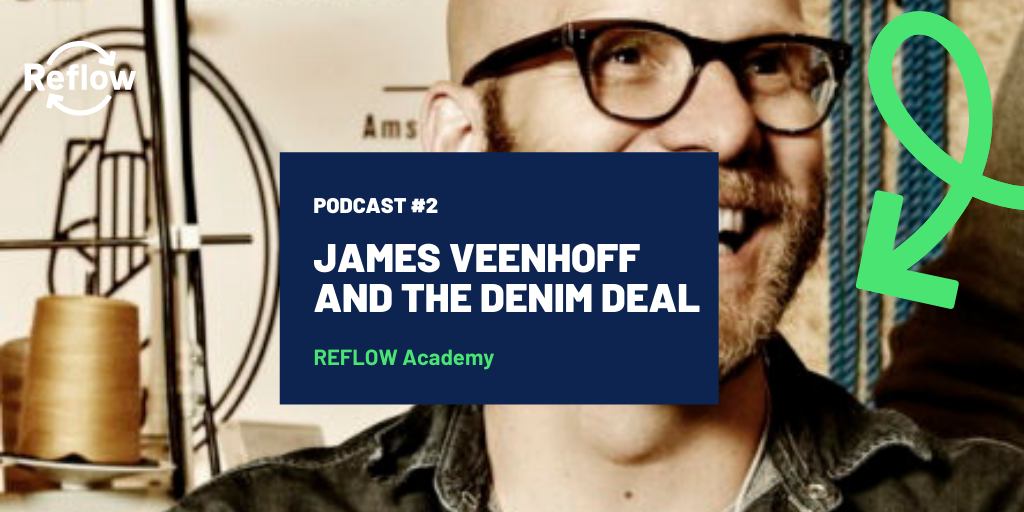 In this second episode our REFLOW host Annick van Rinsum speaks with James Veenhoff, founder of House of DENIM and co-initiator of the Denim Deal,  an innovative public private partnership in Amsterdam aiming at making the denim supply chain more circular.
They talk about jeans, post-consumer recycling of textiles, the role of multi-level public private partnerships to accelerate systems change, and awareness approaches to visualize how circular products make an impact! Tune in and get insights on how to adopt this multi-level approach in other sectors.
Read more about the denim deal here.
Listen below or directly access and subscribe on Apple Podcast or Spotify