REFLOW CASE STUDY #3: Planning a Circular Paris
03 March 2022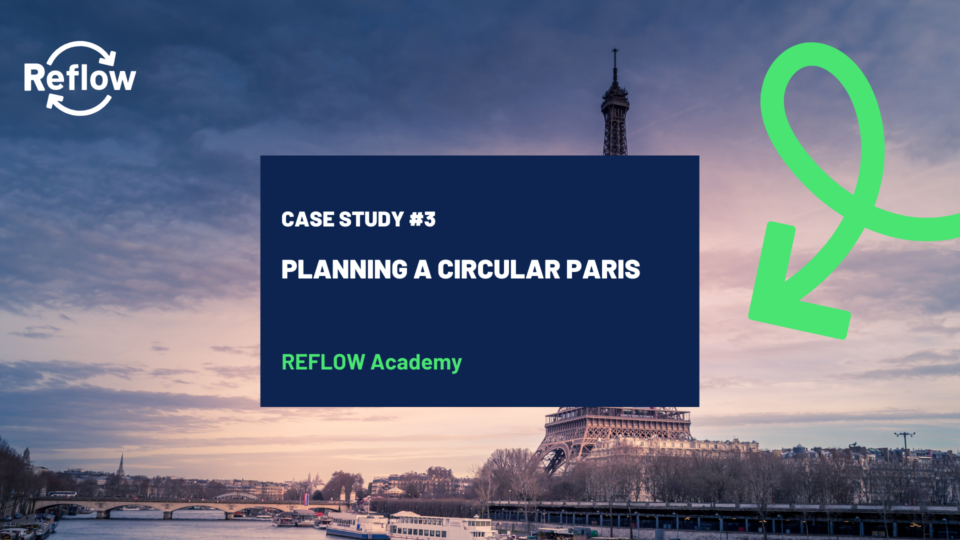 This case study is part of the open source REFLOW case studies collection which is built upon the learnings from activities and actions taking place in the pilot cities of the REFLOW project. The case studies link practice and theory and are designed to be used as teaching material in different academic settings, as circular economy transition in cities can be addressed from different academic lenses – urban studies, consumer studies, business studies, sustainability studies…
Synopsis of the Case
This case is a fictionalised account of a real organisation of partners that have carried out activities as part of the European Union Horizon 2020 project, REFLOW.
The protagonist in the case is Amelie, an urban planner for the Paris region. Amelie stakes lie in the municipality's vision for urban development and growth – including a focus on ensuring that the city has affordable housing to address the socioeconomic gap growing in the city, sustainable active mobility, multifunctionality, urban economic growth, and ensuring that the Paris vision towards circular economy is upheld. She is approached by the REFLOW Paris pilot team who are interested in a site in the city that could be used as a storage facility – something that they deem as a crucial component towards transitioning the city towards the circular economy. The case introduces four personas who all each have their own stake in the site and their own take on the future direction of Paris' urban development.
The case concludes with Amelie providing her recommendations on the future development of the site.
Target Group
The case is suitable for both undergraduate and graduate students taking urban planning/urban studies, economic geography, circular economy, and strategic decision making courses.
Learning Objectives
The learning objectives of this case seek to invoke discussion into the complexities of urban planning in high-cost, growing cities where urban planning practitioners must balance a portfolio of interests while also adhering to their own stakes working towards municipal visions and objectives. After completion of the case, students will be able to:
Discuss urban development in relation to a variety of land uses
Discuss the interests and stakes that an urban planner must balance
Discuss possible facilitation strategies that can be used
Understand a portfolio of challenges and intersecting interests in a city
Create connections between circular economy and urban planning
Teaching material
Download the full case study
Download the teaching guide