New technologies and digital manufacturing for "Circular Food Markets"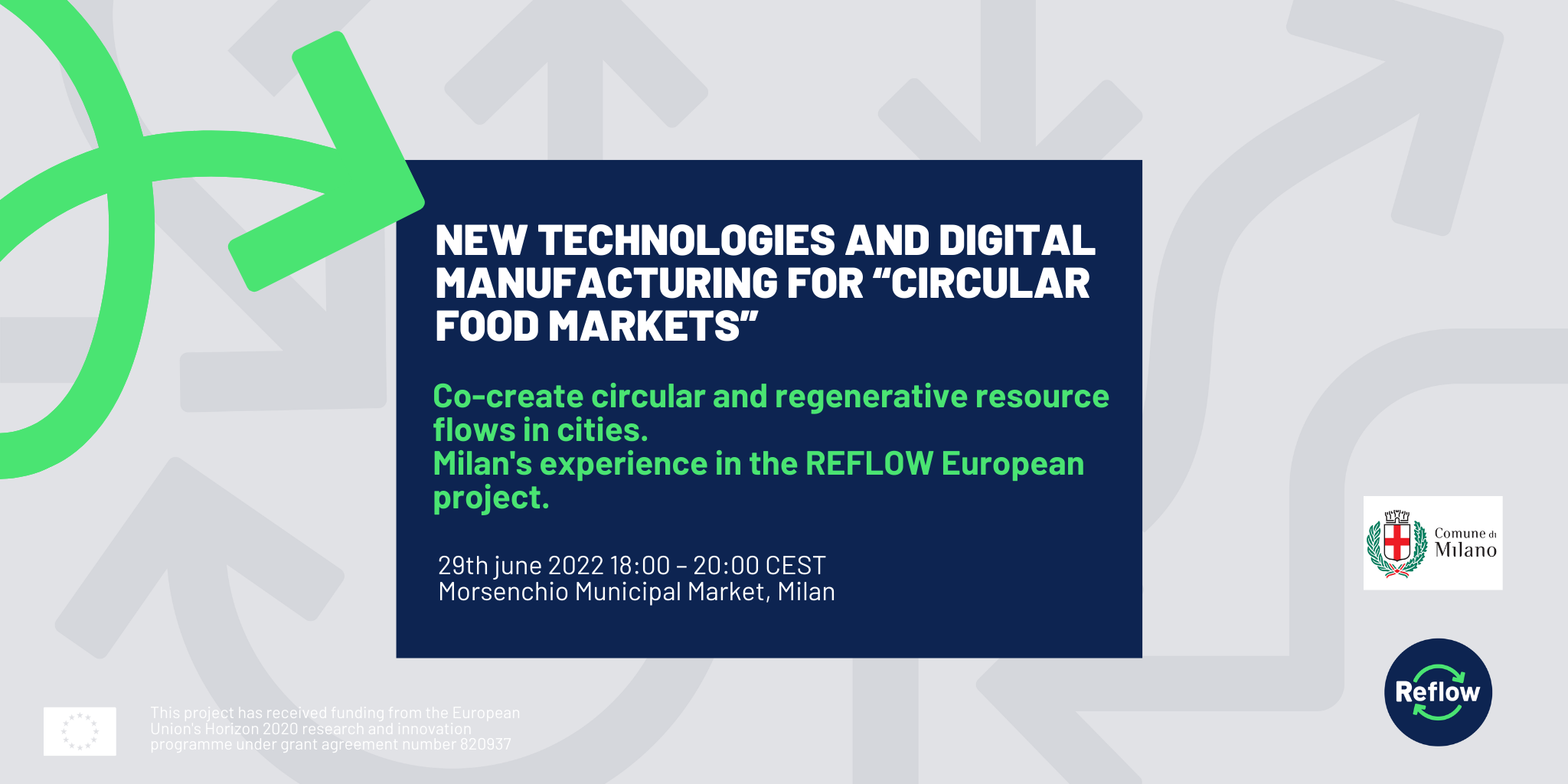 Digital technologies are an enabling factor for the transition to a circular economy because they allow to collect, process and analyze strategic information useful for the Government's decision process concerning an efficient use of resources and therefore develop business models capable of maintaining the value of resources. For as long as possible, minimizing waste and impacts on the environment.
With the Milanese project, the Municipality of Milan, together with three citizen fablabs (Polifactory, OpenDot, WeMake), has chosen to experiment in the field of agri-food work, continuing the experience started with Expo 2015 and with its own Food Policy, to understand and guide how the reconfiguration of certain flows of urban agri-food products can promote the prevention and reduction of food waste and therefore a transition towards more sustainable and resilient city models.
The experimentation involved new initiatives and existing initiatives that recover the invention or transform food waste into new products by exploring the potential of tracing systems on open and distributed technologies through the co-design of innovative solutions directly with potential users.
PROGRAM
Welcome greetings – Sergio Monfrini, President of Assofood and Morsenchio Market Consortium
The Reflow project and the experimentation on Milan – Rossana Torri, Municipality of Milan, Reflow project manager
Screening of the short video on the pilot experiment in Milan
Enabling bottom-up innovation – Enrico Bassi, Opendot (Reflow partner)
SPEAKERS
Annibale D'Elia (Municipality of Milan, Director of Urban Economics, Fashion and Design)
Andrea Magarini (Municipality of Milan, Food Policy Director)
 Giuseppe Sindoni (Municipality of Milan, Data Interoperability Area Director)
Danilo Vismara (AMSA, Territorial Marketing Manager)
Nicola Zaffra (SogeMi, Fruit and Vegetable Market Director)
Moderated by Marco Persico, Municipality of Milan, Project Officer Reflow
Questions and comments from the audience
FINAL GREETINGS