The Berlin REFLOW Pilot
The REFLOW Pilot cities are progressing activities which aim to explore, analyse and embed circular practices in key local industries. In Berlin, their focus is wastewater heating. This overview presents the latest from a Pilot that tackles an exceptionally complex technical issue through an exceptionally diverse consortium, introducing the topic of wastewater heating in the first place.
What is wastewater heat in the first place?
Heat recovery is usually associated with ventilation systems. However, heat can also be recovered from domestic or industrial wastewater to be reused later in the building for applications such as hot water or heating heat. Think, for example, of drinking water that we use in the household for washing up or showering. It often contains a lot of thermal energy, which in most cases flows unused into the sewer system.
This wastewater – some people also call it graywater – initially has a temperature of more than 25 °C on average. On its way to the sewage treatment plant, this value gradually drops in the sewer system, but even here we are still dealing with water temperatures of 15 °C on an annual average, which is too valuable to just dispose of, isn't it? Of course, 15 °C wastewater temperature – and even 25 °C – is far too low to heat radiators sufficiently. In addition, for technical reasons, only a fraction of the available thermal energy can actually be recovered for other uses.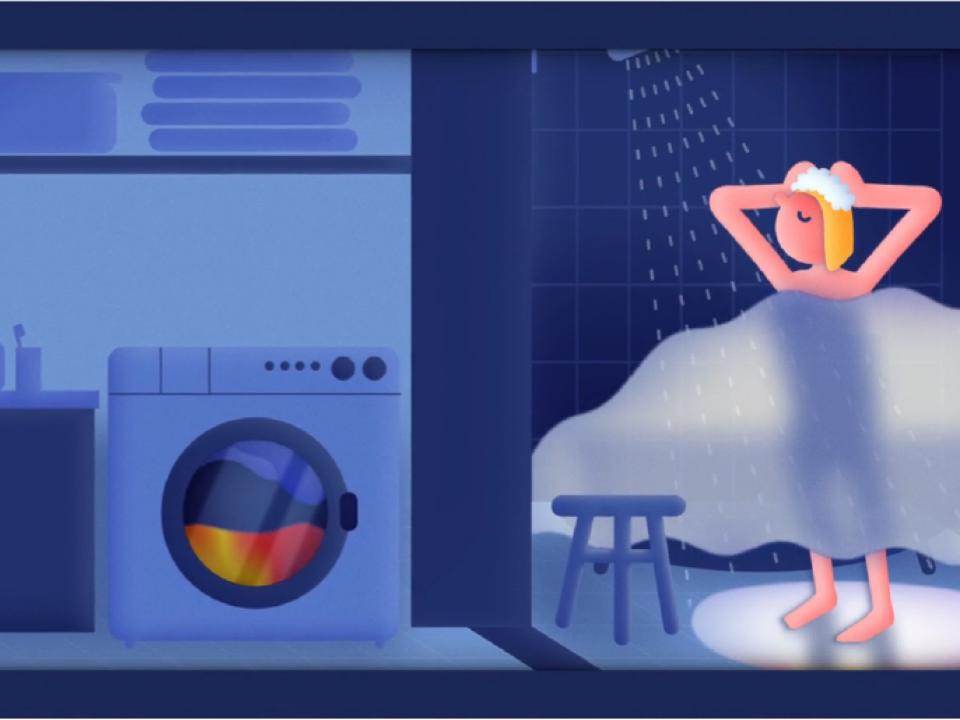 How to make use of waste heat from water, technically?
This is where heat pumps come into play, because even low-temperature heat sources are sufficient to operate a heat pump effectively. In fact, with such a system, low initial temperatures can be raised to utilization temperatures of 65 to 70 °C. This is sufficient for heating. That is why the wastewater heat recovery is usually implemented in combination with a heat pump.
How does wastewater heating impact the urban environment?
Basically, all types of heating require fuel or electricity, and usually both are necessary.
Heat pumps need electricity or gas to drive them, but no fuel to generate heat. Solar energy saves at least 50% on heating costs compared to fuel heating systems using oil, gas, coal, wood and other biofuels. Air source heat pumps make the easiest use of free energy from the sun.
Advantages of electric heat pumps over heating systems with fossil fuels oil, natural gas, coal and their advantages over heating systems with renewable energy plant materials such as wood (pellets, logs, briquettes, etc.), biomass, bio-oil, etc. or over heating systems with organic waste materials are significant:
No emissions on site, no pollutants like CO2, NOX, soot, etc.

No dependence on energy resources abroad

No combustion, no flame and no fuels in the house

No soot, slag, ash, dust

No chimney, no smell, no dirt

No fuel delivery and no disposal

Environmentally friendly due to moderate consumption of the relatively clean primary energy electricity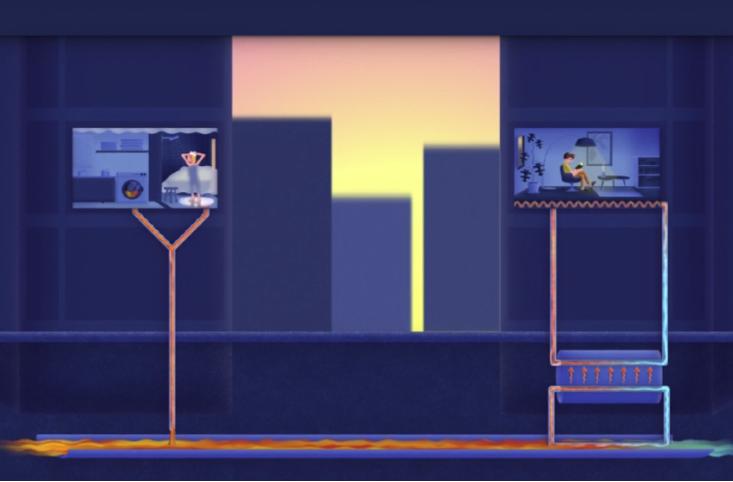 Why is it so difficult to leverage the circular potential of wastewater heat?
Despite all these advantages and despite its technical feasibility, wastewater heating is still comparatively rarely used. This has two interrelated reasons: 
First, wastewater heating can only be controlled in close cooperation with urban water management, as heat pump technology is usually not usable without the large water pipes.

Secondly, from the point of view of real estate developers, urban planners, but also from the point of view of citizens, it is difficult to research whether there are even good conditions for the use of wastewater heating at certain properties – access to information is usually slow and semi-formal through inquiries with municipal water suppliers.
This is exactly what the Berlin Pilot will change!