The Vejle Pilot will explore innovative circular measures to reduce consumption and increase the recycling of plastic. Micro test sites in the West of Vejle will showcase the potential by mapping plastic streams, developing prototypes and new business models.
Circular Plastics
Vejle in Southern Denmark has taken the difficult task to change citizen awareness and knowledge about plastics in order to improve reducing, reusing and recycling of plastics in a local context. By putting people at the heart of the process, creating prototypes and using different test-sites, we strive to change the plastic streams and bring awareness about the recycling of plastic. Our test-sites involve a nursing home, an apartment block, a grocery store and Spinderihallerne – a creative and innovative space for citizens, makers and entrepreneurs. By bringing these diverse stakeholders into REFLOW, we have the opportunity to create prototypes that suit and engage large parts of the local community, and hopefully, transform the way we use plastic in the future.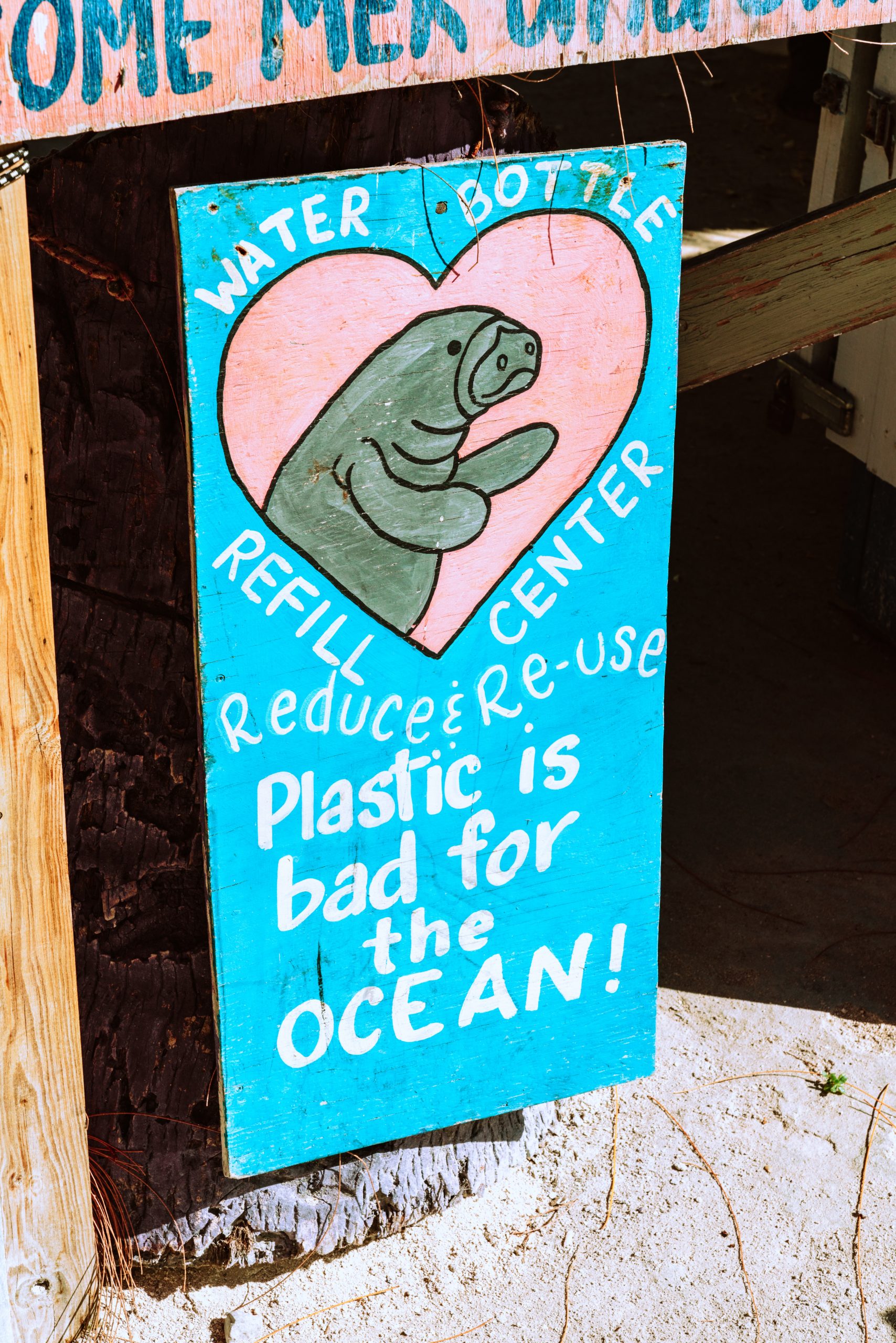 Why we are here
Vejle is part of Rockefellers 100 resilient cities, which means Vejle is focusing on turning challenges to opportunities concerning the social society, climate and digital industry. The city strives to build sufficient resilience to cope with future problems – all as part of a sustainable future.
The citizens of Vejle West wish to focus on identifying plastic as a resource due to the increasing problem of plastic waste. Vejle is striving to recycle more than 60% of household waste, which is an increase in the percentage of waste currently being recycled.
What our pilot is doing for the circular economy
Vejle Municipality, alongside The Danish Design Centre, will co-design new sustainable solutions to improve reducing, reusing and recycling of plastics. This will happen in collaboration with local stakeholders from the civil society and the public and private sectors.
The Pilot aims to provide realistic best practices through a people-centred approach, fostering changes in local and national policy. With this, the Vejle Pilot will engage different stakeholders to achieve 15% plastic recycled in the chosen test-sites in Western Vejle. Is also aims to reveal the potential for a more circular strategy in the city as well as better procurement policy for the Municipality.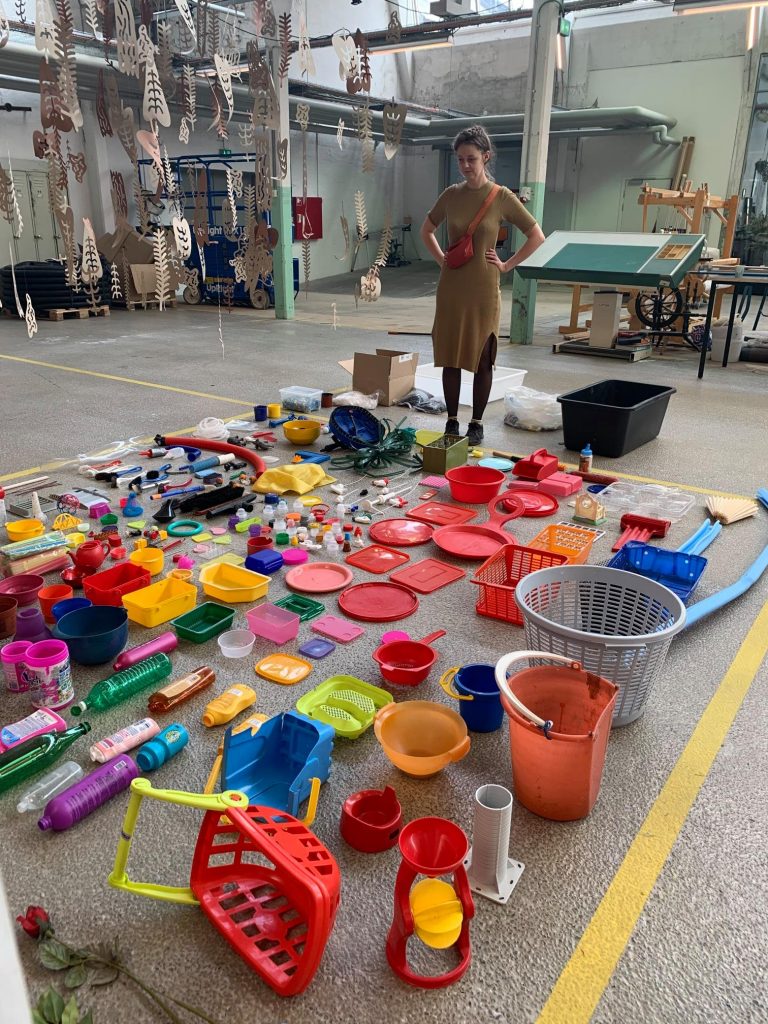 Our objectives
Our short-term objectives are to generate better sorting at our test-sites and amongst the citizens in Vejle. This involves an increased knowledge of how to sort plastic waste and awareness about plastic alternatives. We also strive to unlock possibilities to improve reducing, reusing and recycling of plastics in a local context.
Our long-term objectives are to change the plastic streams and create circular streams of specific plastic types. This involves activating a citizen movement with an empowered local community of active and informed citizens, and new solutions to foster methods and tools to reuse plastic and replace plastic in products.
How you can get involved
There are plenty of opportunities to get involved in this project on a local level. We are working with five different urban sites, where you can participate in workshops and develop prototypes concerning each site. The five sites are as follows:
Sofiegården, an elderly care center, where the focus is to change the plastic streams within healthcare.
Rema1000, retail shop, where the goal is to create new local and circular loops for specific plastic packaging.
Den Gamle Gård, an apartment building which focuses on creating better and more intuitive waste sorting and creating more commitment within the local community.
Fablab/Spinderihallerne, which focuses on creating creative people-involvement and commitment trough experiences, art and culture. We are hosting exhibitions and workshops here.
The fifth scenario is an application called Reflow OS. Reflow OS is an Open Source platform where AffaldGenbrug, companies and citizens can exchange plastic-materials. This scenario focuses on testing the Open Source prototype.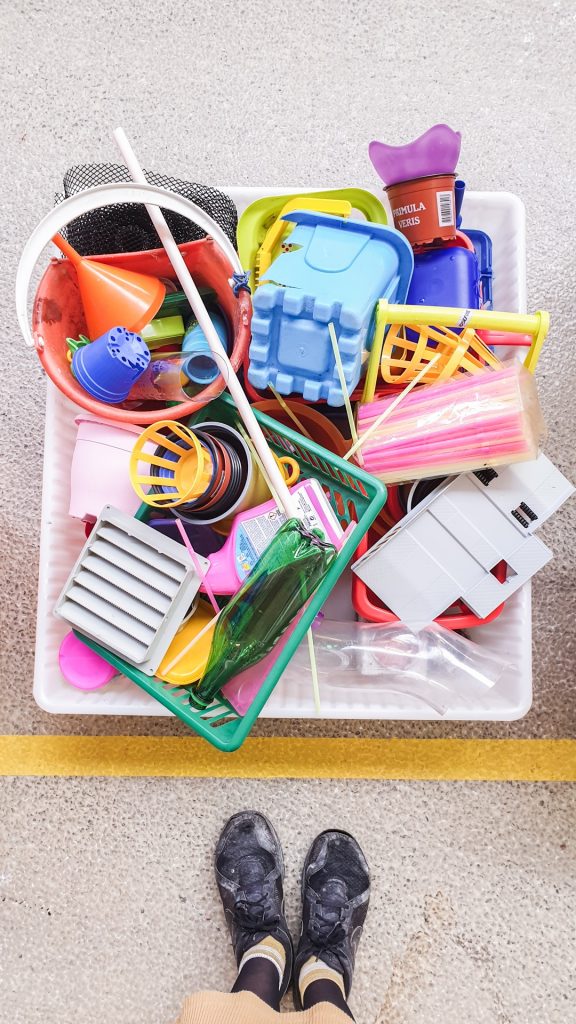 Who we're collaborating with
We are collaborating with a broad range of citizens, public institutions and companies to create a more sustainable and circular future. Our main partner is Danish Design Center, who helps us enhance the focus on prototyping, events, exhibitions and people-involvement. We have a local steering group with different knowledge and expertise we use in the project: 
The National Plastic Center – part of The Danish Environmental Protection Agency – Det nationale Plastik center under Miljøstyrelsen, Workers' Cooperative Housing Association in Vejle – AAB, Plastic Recycling Company – Aage Vestergaard Larsen A/S, The Local Council within Western Vejle, Representatives from The City Council, Vejle Municipality, Fablab/Spinderihallerne. 
We are also collaborating with micro-local partners, i.e. our test-sites: 
Nursing Home – Sofiegården, Grocery Store- Rema1000, Apartment Block – Den Gamle Gård, Spinderihallerne.
Want to get in contact with the local pilot team? Email us at vejle@reflowproject.eu  and follow us on Facebook.