When Reflow started, the mission of Volumes was to provide an incubation platform directed at helping  young entrepreneurs to research and develop radical innovative solutions for temporary construction. This working plan was based on the vision that technology's exponential developments offered areas of opportunities to transform the construction industry into a more sustainable one. We ran two editions of the incubation platform (called Driven), sourcing talents in our ecosystems and supporting the deployment of several solutions.

Among them, an artificial intelligence and computer vision based solution for optimizing deconstruction called mattersite and Elements Reuse an RFID solution for tracking construction materials and components in real time. Of course, we learned a lot along this journey. 
Thanks to those learnings, we are now ready to apply the acquired knowledge and switch to a new model for Driven.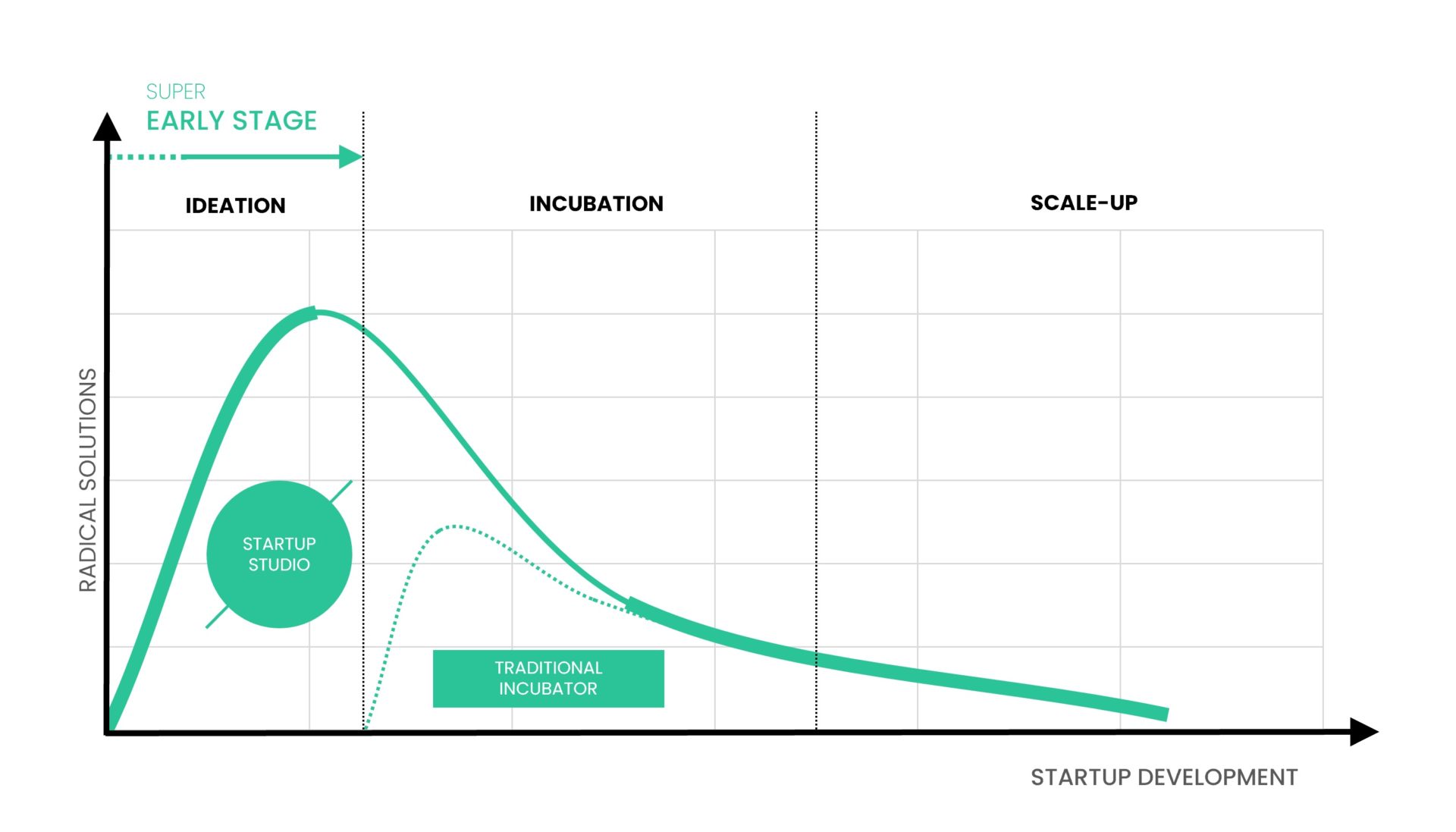 The switch
During our 2 years of experimentation, we observed that despite the high potential and rapid development of technology, the implementation in the industry remains extremely shy and slow.
Needless to say, significant progress has been made in various research institutions worldwide with the potential to change how we think and produce building components altogether. Likewise, the recent emergence of startups in robotics and AI services has shed the light on the gap between emerging technologies and a slowly adapting construction industry.
To reconcile the high potential and rapid developments in the fields with their adoption in the construction sector, we believe efforts need to be focused on early stage ideation phases of startups. This means working before the startup idea exists, not after that (as incubators do).
Acting in this territory of the "before the startup idea even exists" means to stress the explorative character of technological innovation, to make feedback loops and trial-errors more agile and fast, while optimizing human resources and efforts.
To operate in this "super early stage", we are transitioning Driven to a model called startup studio.

What is a startup studio?
A startup studio is a factory that builds startups.

It is a company whose mission is to generate startup ideas and build them into successful independent companies. Instead of incubated companies, at Driven we hire team members looking at their skills and commitment to the challenges of the sector, more than selecting them based on their ideas (ideas are so overrated 🙂).
By doing that, we open space for ideas to be easily modified and redirected to something different if the market requires it. Once the startup is mature enough to become a company, it is spinned off from Driven and one of the team members transitions to a CEO position.
When the startups spins-off from the studio, Driven Studio holds a share of the generated startups, making it possible to keep feeding the innovation loop and respond to the urgent needs of the construction industry, fueled by the zero-emission goal set for 2050.1

Why the construction sector?
The construction sector is the least digitized and automated industry sector and it is responsible for 10% of global CO2 emissions, according to the United Nations Environment Program. 
The whole Reflow approach, since the initial vision of the project, gives a central role to technology and digitisation in the mission to reduce emissions. In fact, the exponential growth in the fields of advanced technology such as automation, large-scale 3d printing, computation, biomaterials, spatial analytics and blockchain offer new, massive, unexplored playgrounds in which radical applications can be ideated.
Applying the startup studio model, with a team working transversally on these different fields of technological innovation, is a way to explore and let emerge unexpected solutions through cross-pollination and so to avoid research and innovation being developed in silos.

While startup studios are a growing business in tech, Driven Studio aims to be the first of its kind operating in and for the construction industry.
Construction sector is a slow and fragmented sector, very different from other tech industries, but our vision is that technological disruption in construction is coming in the near future and that it's being accelerated by the growing urgency to achieve climate targets. Within this vision, our bet is that the startup studio model will allow us to maximize acceleration towards that disruption.
By hiring talents to develop ideas and cutting-edge solutions in response to pre-defined areas of opportunities, Driven Studio acts as a bridge between academic research institutions, entrepreneurs and big actors in the construction sector to ensure a fast market entry for new startups. The circular transition of the sector, from implementing the use of new construction materials, to promoting and facilitating the circularity of building components through various digital applications, could benefit from a more accelerated establishment thanks to this collaborative effort.
Summing up
The establishment of the Studio, besides being a challenging input we want to have in this global move towards the decarbonization of the construction sector, remains a work in progress. Not all aspects are defined yet, and we are still learning how to make it fully operational. While we gathered the interest of our partners to take on this challenge with us, some pieces of the startup studio framework are still in the design phase. 
If you are reading this and are interested in joining forces, or you are simply curious about the process,get in touch at driven@volumesparis.org and take a look at some of Driven's previously incubated projects here and here.
[1] 2020 global status report for buildings and construction: towards a zero-emissions, efficient and resilient buildings and construction sector.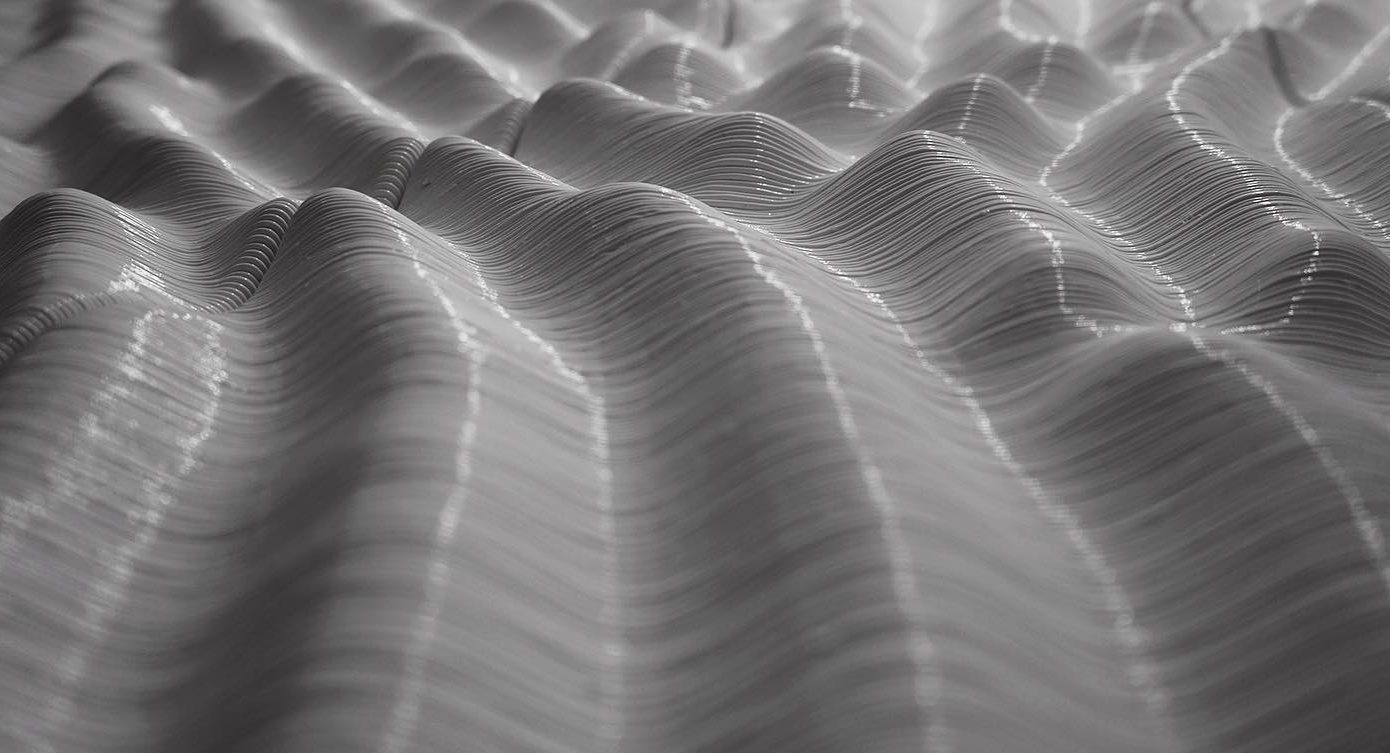 IMAGE ABOVE : Prototype of a facade component
reducing CO2 presence in the air thanks to PURE.TECH material. Credits : Noumena